Buy a car online
---
Shopping for a new car on the Internet is a great way to avoid all the negotiating headaches and hassles. Instead of going to the individual dealers, simply go to a car review sites like the one's listed below and find the car you want. Then, without giving too much information, request quote from all the dealers in your neighborhood. Then, pick the least expensive and negotiate from there.


Edmunds
provides pricing, reviews, ratings, and advice to help you get a fair price.

Kelly Blue Book
provides pricing for new cars, and is also a good place to find the value of your old clunker.


Cars Direct
get quotes, buy and sell your car. They guarantee the quote, so you could take the quote to a local dealer to see if they would beat it.

Zag
Gives you instant quotes on local certified dealer. Pretty good for the shopper that needs instant gratification.


---
---
Ford Raptor
The best off-road truck ever made is developed by Ford's Special Vehicle Team.



A Road Well Traveled
Tracing the history of the automobile, from the first prototypes to the super cars of today


Ford Mustang
Ford Mustang - an American Evolution. Fancy yourself owning this latest and greatest iteration of an American icon.



The Automobile and American Life
This is the story of how the essence of life in America changed because of the widespread adoption of the automobile.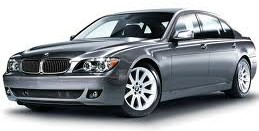 BMW 760Li
BMW's 760Li is a $122,000 dream machine. With 435 horses under the hood, this sedan leaves creditors behind in a furious hurry, accelerating from 0 to 60 in less than six seconds. One glorious stab at the gas pedal launches the 760Li into velvety smooth orbit.