Winter Olympics 2010

Official Olympic Website
NBC Olympics Coverage
Yahoo Sports Coverage
Bing Medal Count
Winter Olympics Collectibles
Winter Olympics Clothing


Winter Olympics 2010
A keepsake-cum-guidebook to the magic of Vancouver's Winter Games--coming soon in February 2010!
Combining the lore and magic of the Winter Games with profiles of the individual sports, author Ron Judd has created the ultimate insider's guide to complement the Olympic games coming in 2010.

From alpine skiing and figure skating to luge and curling, Judd devotes a chapter to each competitive sport, examining its history, key competitors in past Olympics, the newest athlete contenders, how the sport is played and judged, and more. Anecdotes and fun facts about the Winter Olympics give the reader a true sense of being at the games. And for readers who want to hit the slopes or rinks of British Columbia, Judd includes a round-up on outfitters and access to the Olympic venues. The Winter Olympics also includes a chapter on the Paralympic Winter Games.


---
---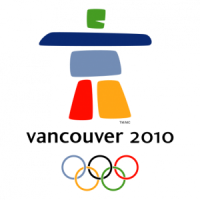 Winter Olympics 2010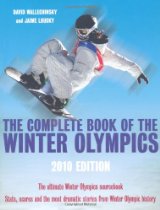 From speed skating to snowboarding, bobsleigh to ice hockey, this encyclopedia book gives the medals tables, timings, distances, and scores of every event, and provides vital information on rules and scoring systems. But much more than a statistical compendium, the book also offers a wealth of Winter Olympic history, anecdote, and lore, bringing alive the most dramatic moments from the Games and celebrating the many extraordinary individuals who have competed. It covers each event, Games by Games, from the four skating events which first featured in the 1908 London Olympics to freestyle skiing and curling—including discontinued events. With the top eight placings for every event at every Winter Olympics, plus descriptions of rules and scoring for all 2010 events, and hundreds of anecdotes, from the astonishing to the bizarre, this is an indispensable guide for all fans.